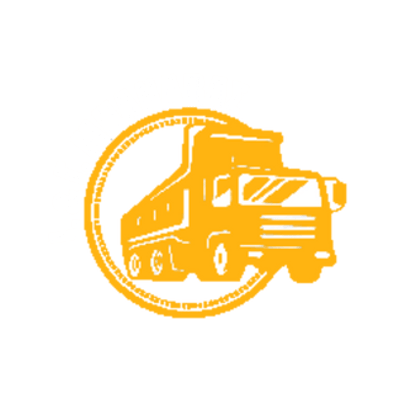 The Massive Fleet of Our Company
I&G Banavas, one of the top companies in the field of earthmoving projects in Greece, proudly holds its position with its large and impressive fleet. Providing comprehensive solutions and high-quality services, our company has invested in trucks, machinery, and specialized equipment to meet the challenges and demands of modern earthmoving projects.
With our fleet consisting of trucks, excavators, road rollers, bulldozers, and many other specialized machines, we are always ready to take on and complete any challenge.
Furthermore, equipped with the latest technology and well-maintained in excellent condition, our machines guarantee effective and precise execution of our projects.
In this article, we will explore this impressive fleet and ascertain how it contributes to the reliability and success of the earthmoving projects we undertake.
The Impressive Trucks Fleet of Our Company
I&G Banavas holds a leadership position in the field of earthmoving projects, thanks to its impressive fleet of trucks. With extensive experience and dedication to providing high-quality services, we have created a specialized fleet of trucks that excel in every demanding mission.
Our fleet includes high-capacity trucks ready to undertake transportation of earth, aggregates, and construction materials over long distances. Equipped with advanced safety and control systems, we ensure the security and integrity of the loads during transportation.
The flexibility and reliability of our fleet enable us to tackle the challenges of any project, regardless of its size or complexity. Furthermore, all our trucks undergo regular maintenance, ensuring their optimal performance and efficiency.
At I&G Banavas, our fleet is a source of pride, as it allows us to deliver excellent services and successfully implement earthmoving projects throughout Chalkidiki and Northern Greece.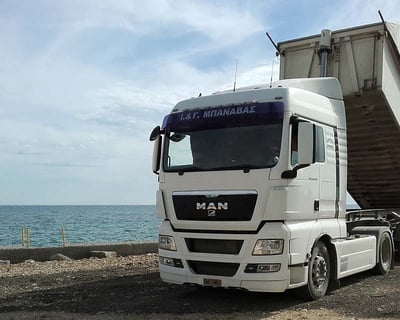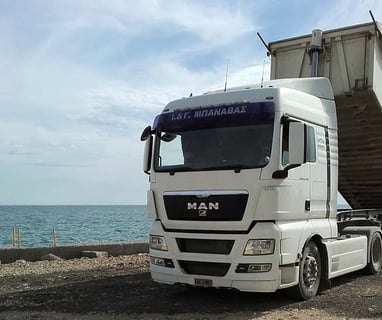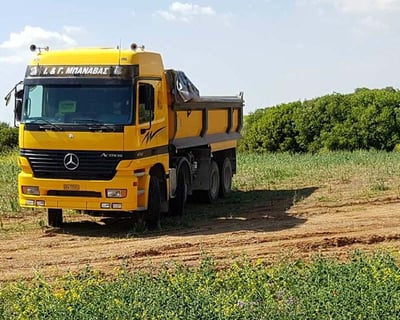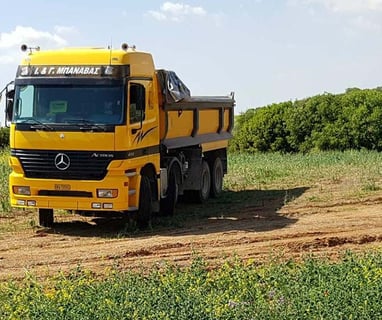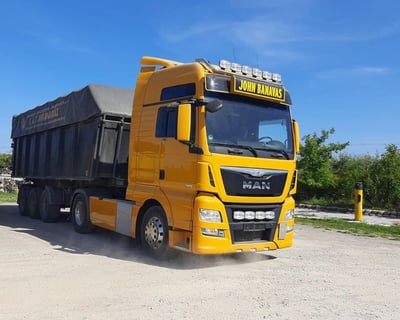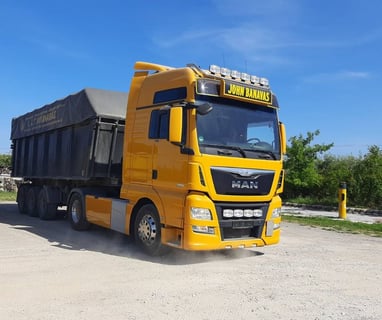 Advanced Machinery for Earthmoving Applications
At I&G Banavas, we invest in the most modern technology and have advanced machinery that forms the backbone of our successful fleet. Each machine is carefully selected based on its efficiency and ability to meet the demands of our earthmoving projects.
Our fleet includes excavators with various capacities and powerful bulldozers for efficient excavation and leveling of terrains. Additionally, we have road rollers that ensure smooth and durable pavement on various surfaces.
Furthermore, for the transportation of aggregates and construction materials, we use specialized heavy-duty trucks with high loading capacity. The advanced technologies of our machines allow us to effectively manage aggregates and ensure flawless transportation in every project we undertake.
By incorporating technological innovations into our fleet, we aim for efficiency and precision in every earthmoving project, continuing to provide high-quality services that exceed the expectations of our customers.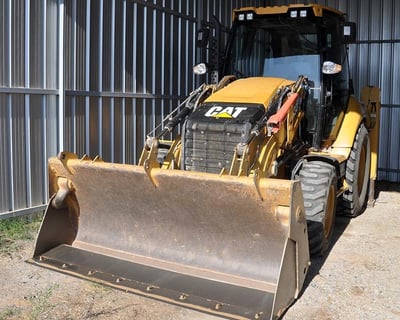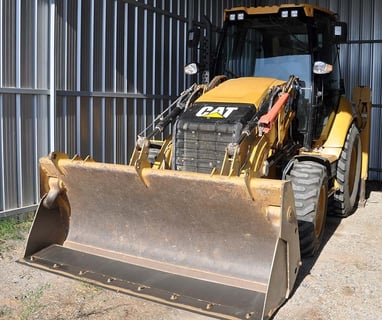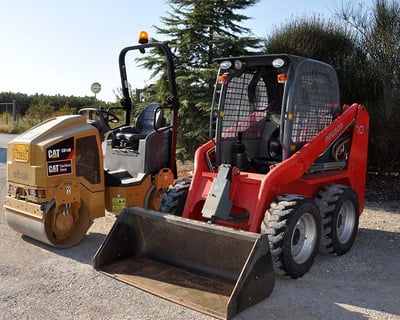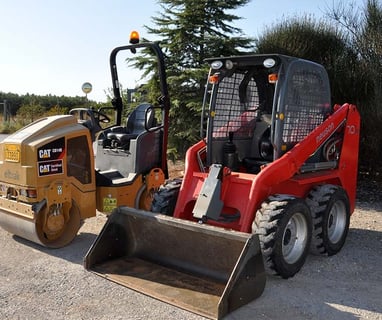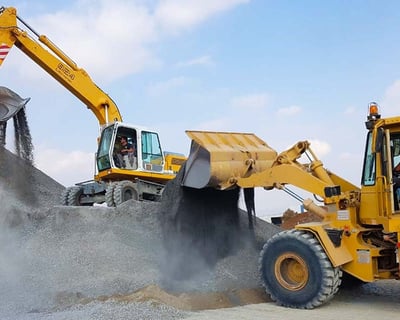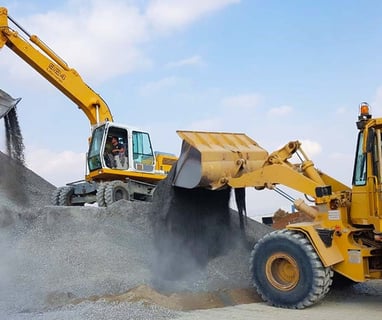 Specialized Machinery for Specific Needs
In addition to our impressive fleet of trucks and advanced machinery, at I&G Banavas, we also have specialized equipment that caters to specific requirements in the field of earthmoving projects.
To handle large quantities of aggregates, we utilize "big bags" that allow us to store and transport these materials safely and efficiently. "Big bags" provide a practical and cost-effective way to manage aggregates in significant quantities, ensuring the smooth progress of our projects.
Furthermore, we have specialized machinery for processing and recycling materials, contributing to environmental protection and the sustainability of our projects. By using this specialized equipment, we achieve effective material utilization and waste reduction, while ensuring high quality and performance in our constructions.
With our specialized fleet of machinery, we are capable of meeting complex and demanding needs of our clients, ensuring the successful execution and completion of the earthmoving projects we undertake.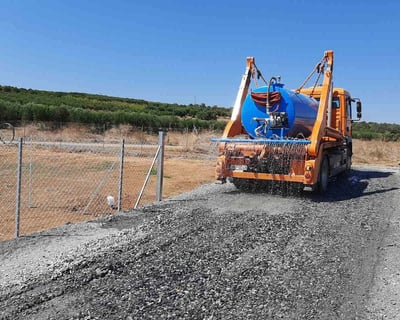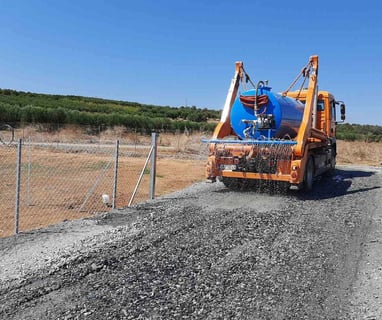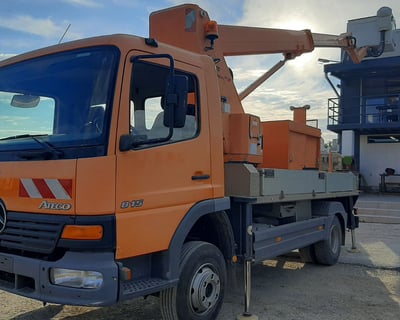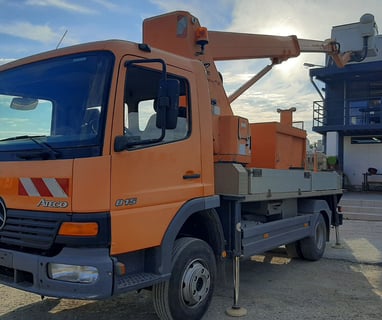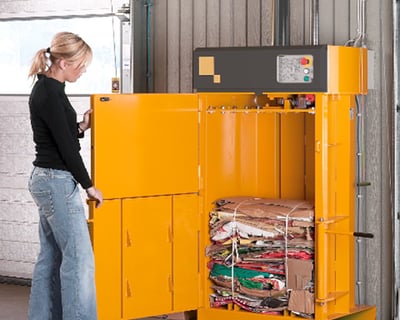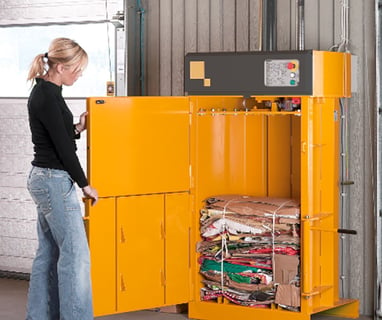 The Strong Commitment to Technology and the Environment
At I&G Banavas, our commitment to technology and the environment is a central part of our philosophy. We continue to invest in the most advanced technologies and adopt innovative solutions to improve productivity and achieve high performance in our projects.
Our fleet of machinery is equipped with the latest technology, allowing us to carry out our tasks with precision and efficiency. We select machines that meet high standards of safety and environmental friendliness.
Our dedication to technology and the environment is a decisive factor that makes us pioneers in the field of earthmoving projects and enables our company to maintain its position as a reliable partner for any challenge and demand that arises in the construction industry.
Check our Instagram page for more information about our products and services: