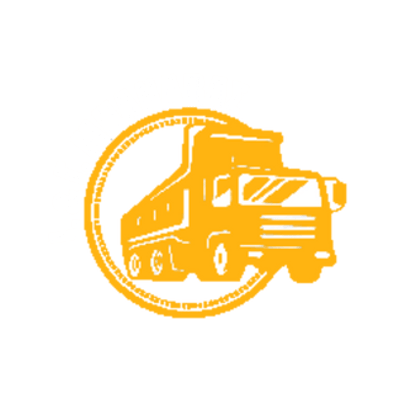 Aggregate and Construction Materials: Everything You Need to Know
Aggregate and construction materials are necessary for the execution of any earthworks or landscaping project in a personal or professional space. Our company, with a focus on quality and immediate service, offers a wide range of inert and structural materials in Halkidiki ready for any use.
Knowing that inert and structural materials are an essential element in creating any construction in your space, we have decided to create this article to help you better understand the process of ordering and receiving inert and structural materials from our company, I&G Banavas.
Let's look together at everything you need to know about aggregates and structural materials in Halkidiki, and how you can receive these high-quality raw materials through our company.
Our Company's Wide Range of Products
Starting with the variety available to you, it is important to mention that you can find a detailed list of the available aggregate and construction materials directly on our website.
At our own facilities located at the 2nd kilometer of Nea Moudania - Sithonia, there are over 50 available aggregate and construction materials ready for pickup and use for any project you have in mind. For more information, you can check our list of materials here:
From coarse/fine sand and specialized garden soil to lightweight stone and building stones, the facilities offer dozens of different materials. Knowing that quality is the number one ingredient for success, our company guarantees that the aggregate and construction materials available in our facilities are among the most high-quality you can find in the market.
Transportation:Options Depending on Material Quantity
Of course, we know that when you order a building or inert material, your desire is not only for quick service, but also for precise measurement of the quantity. With this in mind, we have a state-of-the-art, certified weighbridge that allows us to accurately weigh every quantity of material you need.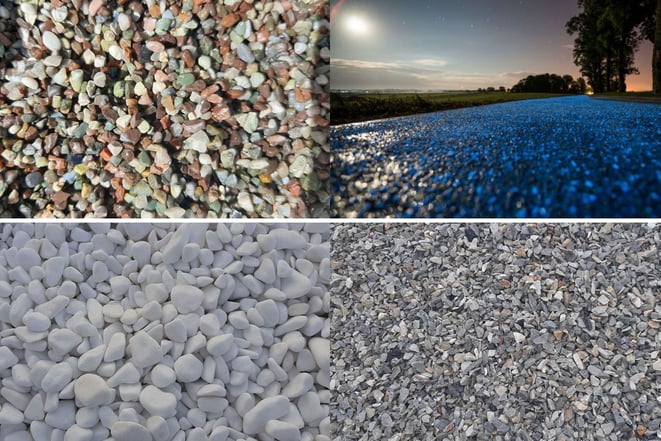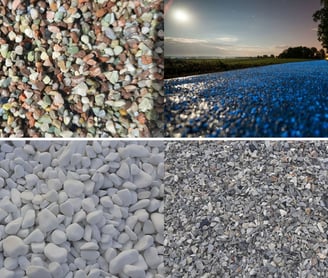 So whether you need a relatively small amount of an inert or building material or a quantity that exceeds common sizes, we are able to guarantee the exact quantity you will receive.
Using big bags and trucks from our fleet, our company takes care of both the supply and transportation of the inert and building materials you desire to your location. All you have to do is order the quantity you want and we will transport the material directly to your door.
Creating Unique Constructions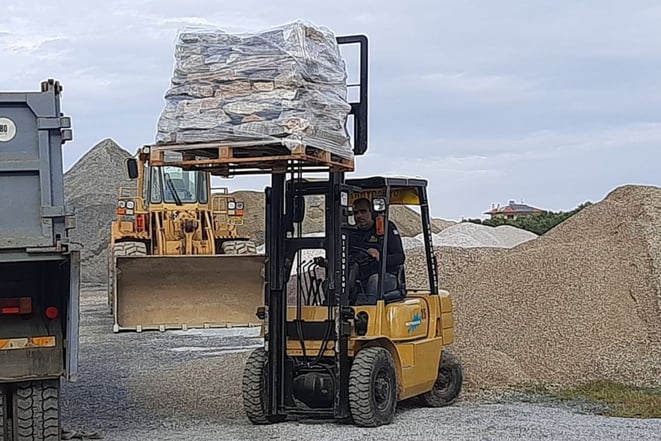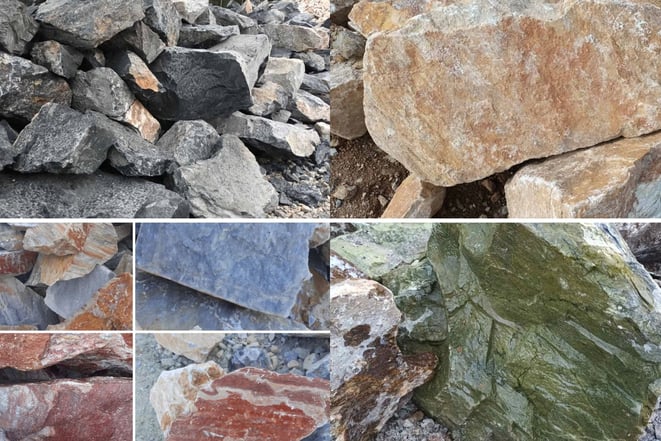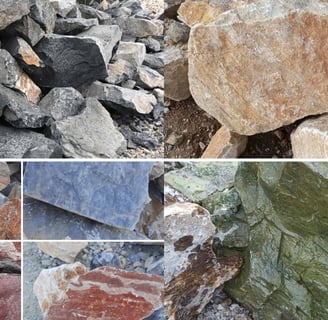 At the same time, our company undertakes the construction of any project that involves the use of our inert or structural materials.
From constructions and landfills with gabions, construction of garbilo mosaic and pebble mosaic paths to garden landscaping and pool creation, we are able to help you realize the constructions you desire.
So, if you are looking for a reliable company to help you with your next project in Halkidiki, Thessaloniki or elsewhere, we are here for you. From the supply of inert and structural materials to the construction part of the project, shaping an outdoor space becomes much easier with I&G Banavas by your side.
For more information, you can contact us by email, phone or social media. If you want to come to us personally in Halkidiki, we at I&G Banavas are always ready to receive you and fulfill your wishes.
Check our Instagram page for more information about our products and services: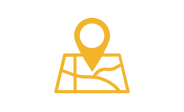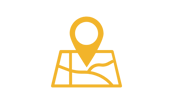 Address
2o km. Moudanion - Sithonias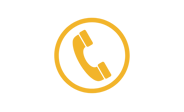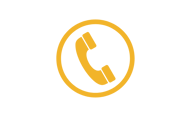 Contact Us
Tel: +302373091566
Mobile: +306945753153
Ε-mail: g.banavas1979@gmail.com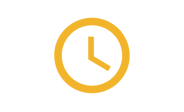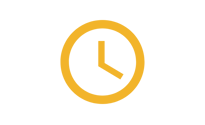 Hours of Service
Monday - Friday: 8:00 AM - 6:00 PM
Saturday: 8:00 AM - 3:00 PM
Sunday: Closed