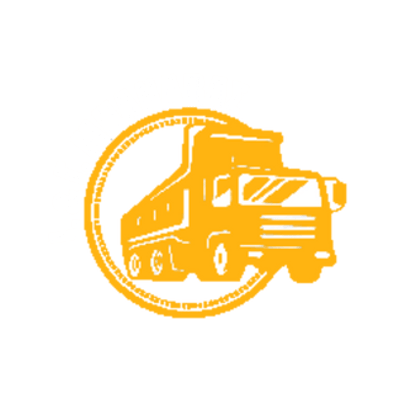 5 New Earthmoving Products of High Quality You Should Know in 2023
Since 2007, when our company moved to privately owned facilities at the 2nd km of Nea Moudania - Sithonia, we have carried out a large volume of earthworks and other projects. Banavas I&G has a very large stock of ready to use aggregates and building materials.
Since the needs of our partners and customers are our first priority, we are constantly advancing in the field of earthworks in Halkidiki. Thus, the list of our aggregates and construction materials, as well as the works we carry out, is growing once again.
In this short guide, we will inform you about the new, latest material technologies that we have brought to Halkidiki, as well as the projects that we are carrying out with them. Our new earthwork products are extremely esthetic and offer significant added value.
The New Products We Bring for Earthwork Projects: Features and Advantages
In our renewed list you will now find the following 5 materials:
Pervious concrete

Soil stabilized floors

Transparent bituminous concrete

Exposed concrete with colorful aggregates

Luminescence floors
But let's take a closer look at each of these new materials and what they have to offer you.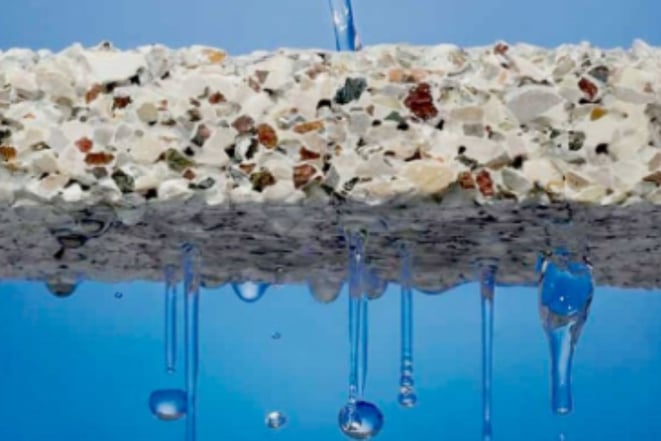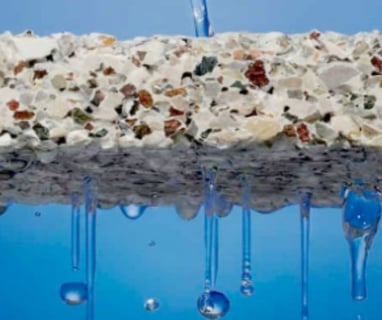 Pervious concrete is a material that allows water to drain through its mass. Essentially, this durable, highly porous concrete helps absorb water from the rain so that the road is not damaged.
Pervious concrete not only prevents damage to the soil (such as flooding), but also has the ability to store and reuse rainwater if the underlying layers are properly arranged. Of course, this is true only after the material has been appropriately processed. Finally, it is worth noting that pervious concrete is a 100% ecological product.
One of the new earthen products we offer is soil stabilized floors. Essentially, with the addition of special plant and natural additives, a new layer of soil is created from the existing soil layer that is more friendly and durable for use by cars, light trucks, bicycles and pedestrians.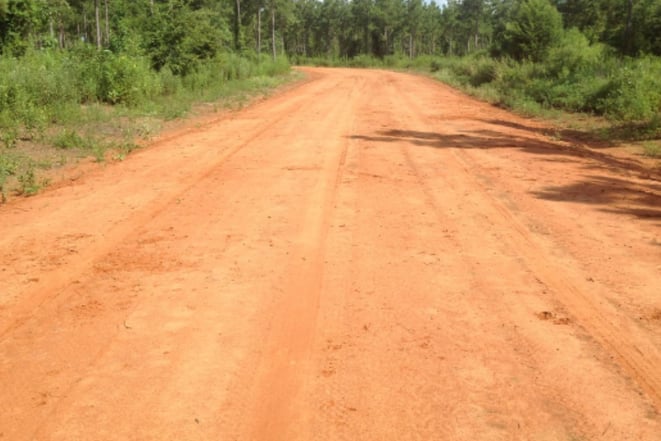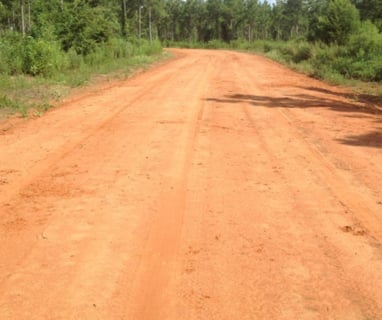 The result we get from this process is highly positive and comes with multiple benefits such as:
The reduction of fuel consumption by trucks

The reduction of road maintenance costs

Strengthening the road by 300%

61% reduction in vehicle wheel resistance

Increased road stability
So we see that soil stabilized floors offer a long-term solution for the stabilization of such roads. Of course it is important to mention that the process creates a more stable and strong road surface even in wet climates. The result is completely ecological and in harmony with the natural environment.
Transparent Bituminous Concrete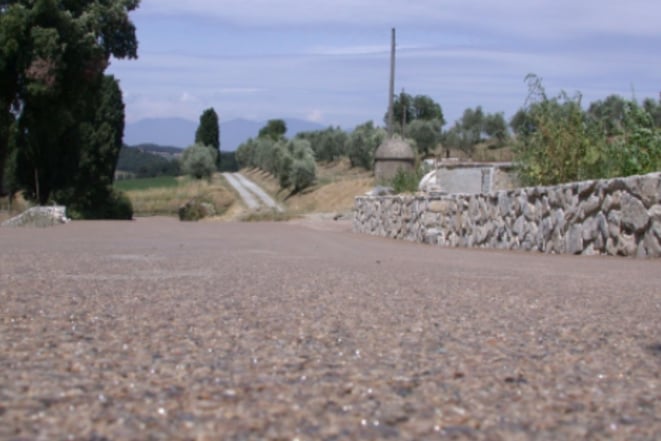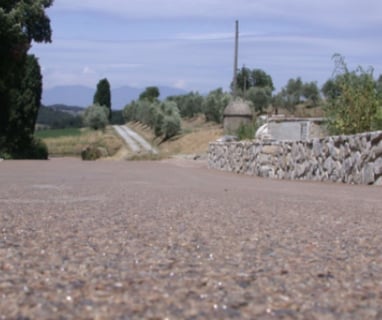 Road construction is one of the most important and difficult projects carried out by our company. At I&G Banavas, the materials we use for the construction of roads are always of high quality, with the aim of the best possible result from all aspects.
Transparent bituminous concrete essentially refers to the use of colorless ecological bitumen. The ability to produce excellent floors in various colors, in harmony with the natural environment, makes transparent bituminous concrete one of the most popular choices nowadays.
Exposed Concrete With Colorful Aggregates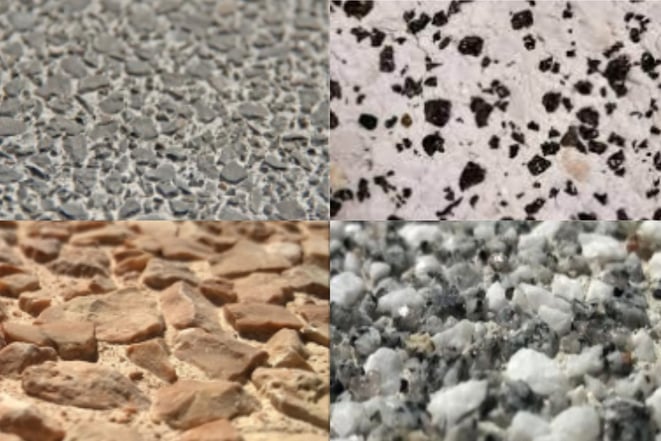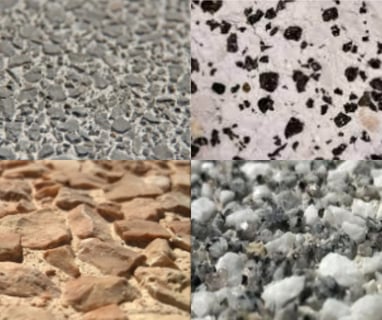 Exposed concrete with colored aggregates is another new material we will offer in 2023. Concrete is a material that almost all of us have used for outdoor work.
But as with all aggregates and building materials, there are big differences in the quality and flexibility of the concrete in question.
This concrete is of high esthetic quality and comes in different colors and textures to meet all kinds of needs of our customers. We are able to create different colors and textures depending on your own aesthetic needs.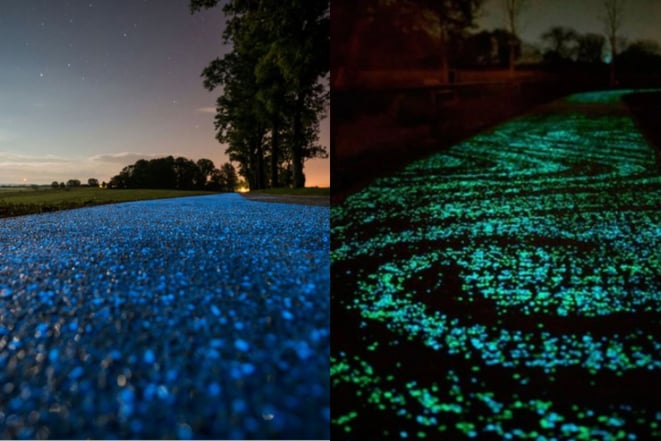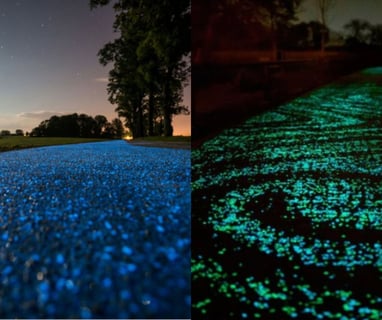 The last material we will talk about today is the luminescence floors. Luminescent floors are essentially bituminous concrete that contains special aggregates that glow at night, giving an excellent esthetic result.
This luminescent floor glows in the dark once it is charged by natural or artificial light. This system provides a decorative and durable surface while increasing safety in dimly lit areas. If you want to create something special in your outdoor space, luminescence floors are definitely a very good solution.
In the range of I&G Banavas earthworks and non-earthworks products you will find dozens of materials ready to transform your space. Our company is constantly striving to meet your needs. This is also the main reason why we bought these 5 new earth products.
For more information, you can contact us by email, phone or social media. If you want to come to us personally in Halkidiki, we at I&G Banavas are always ready to receive you and fulfill your wishes.
Check our Instagram page for more information about our products and services: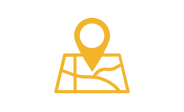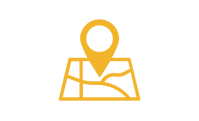 Address
2o km. Moudanion - Sithonias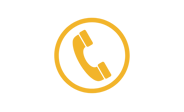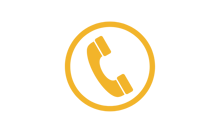 Contact Us
Tel: +302373091566
Mobile: +306945753153
Ε-mail: g.banavas1979@gmail.com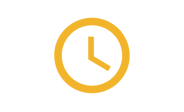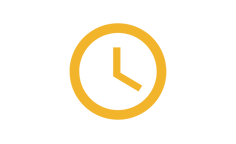 Hours of Service
Monday - Friday: 8:00 AM - 6:00 PM
Saturday: 8:00 AM - 3:00 PM
Sunday: Closed